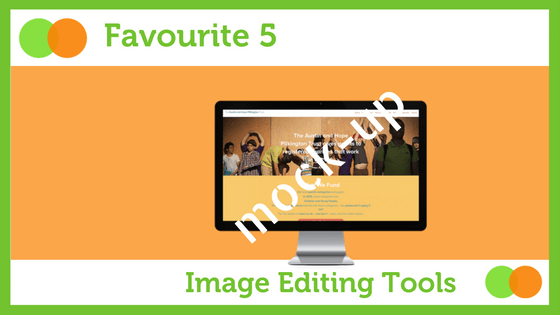 Images are a great way of creating an immediate impact on your blog, website, or twitter feed. Images with text are even better.
This is where the new generation of image editing tools comes in.
Gone are the days when Photoshop was the go-to photo editing tool. Photoshop still has amazing powers, but it takes time to learn – I have barely scratched the surface of it's capabilities.  Rather like a washing machine that has 20 cycles but we only use our favourite 2 or 3, photoshop has amazing abilites, but I only know a tiny percentage of them.  And while I always promise myself that I will knuckle down and learn more, somehow work (and life) gets in the way.
So here are some image editing tools which let you create enhanced images quickly and easily.
Canva is probably the leading online graphics tool. There are hundreds of layouts to use, from an Instagram post to desktop wallpaper.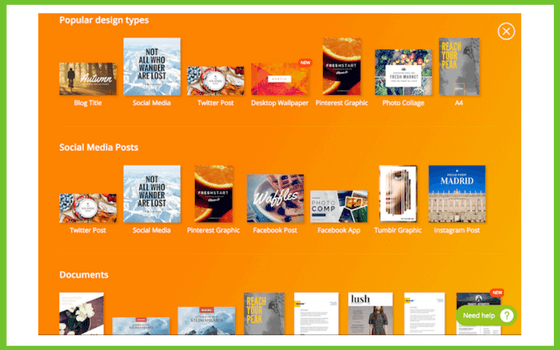 Use one of the free photos, or upload one of your own. Then use the drag-and-drop interface to add text, shapes, graphs – there really are so many options. Play with typefaces, sizes and colours to your heart's content.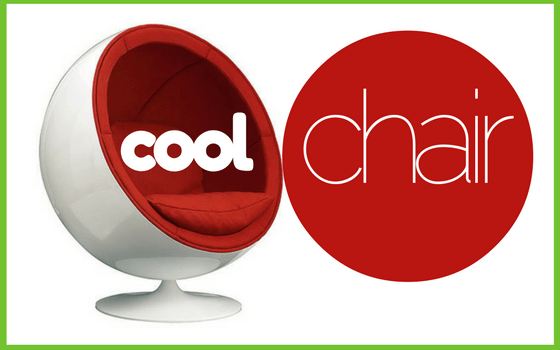 If you are not confident about where to start, use one of their Layouts as a starting point.
The super-clever tool on Canva is "magic re-size" – a single graphic you have created is instantly re-sized into as many other sizes as you want. So your Twitter graphic can be resized for all your other social media platforms with the click of a button.
Canva can be used free, but more features are available if you sign up for the Business plan, where you can upload your own typefaces and branding.
Pablo is similar to Canva. Use one of the free photos, or upload your own. Add Instagram-like filters, then add different types of text on top. You have some choices with colour and typeface, but not as much as Canva.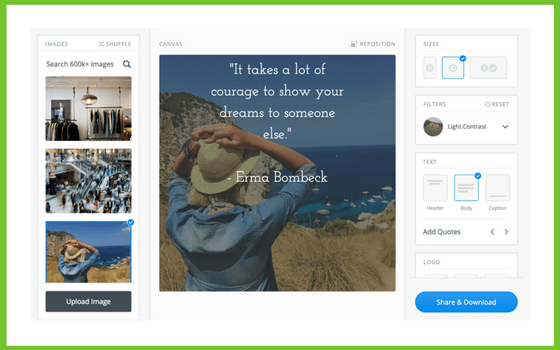 If you find the huge range of options within Canva daunting, then Pablo might be for you.
Sometimes less is more when you don't want to be overwhelmed by choice.
There is one fun extra tool – quote generator. Lazy? Maybe. Fun? Definitely.
Visme if a full-on business tool – you can create presentations, ebooks, videos, and more. But the reason I am recommending it as an Image Editing tool is for their Infographics.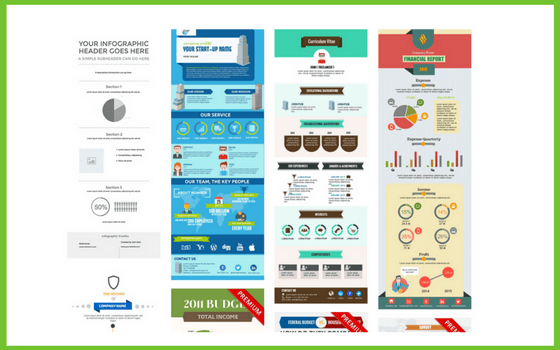 Infographics have become commonplace on the internet. But starting one yourself can be daunting.
Visme has ready-made layouts – choose one relevant to your industry, and add the right facts and figures. There aren't many free ones, but it is a good starting point for inspiration and getting to grips with the whole Infographics business.
Skitch is an App, which is only available for Mac, iPad and iPhone.
Skitch is part of Evernote, which is a note-taking app which can control many many areas of your work/life. Skitch is the Image Editing part.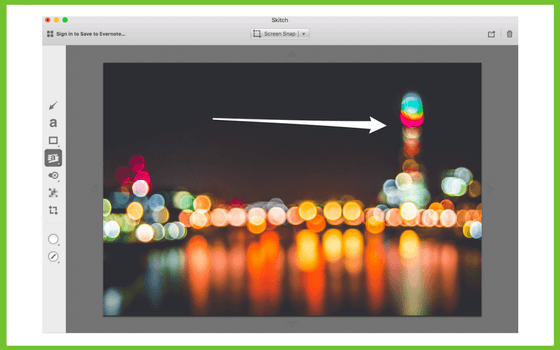 Take a screenshot of your whole screen, or select a particular part. Then annotate to your heart's content. You can share your image via social media, email or message.
Placeit gives instant mockups for your website or app on a desktop, tablet, mobile – even a watch. You can upload a specific screenshot of your site or app, or type in your url.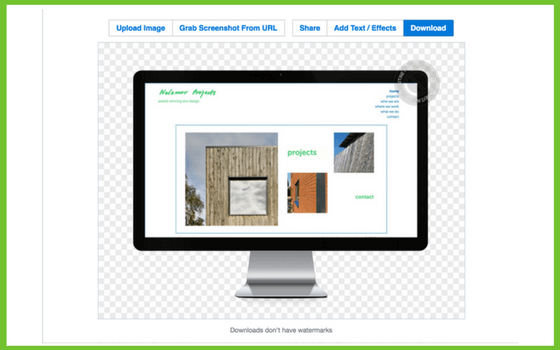 The same url can also be applied to mock-ups of goods like t-shirts or bags.
Small images with backgrounds can be downloaded for free, but larger images and images with transparent backgrounds need to be paid for. Best to try out some free images, then pay for any that work particularly well on a larger scale on your website.

We all know that websites are hungry beasts, and need feeding with content regularly. So have fun, and add some edited images to yours.
---