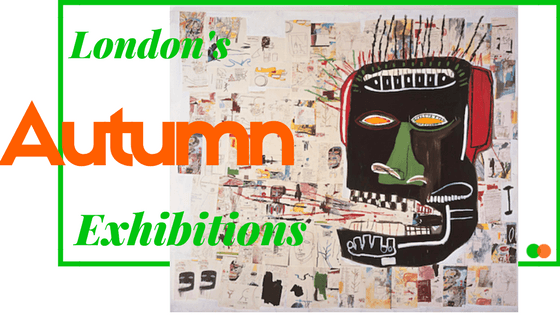 Art lovers: we have some serious treats in store with London's Autumn Exhibitions.
London top galleries have pulled out all the stops, with blockbusters to appeal to all ages. This is my pick of the exhibitions over the next few months.
Any exhibition that is celebrated with not one but two new Banksys has got to be worth visiting. Jean-Michel Basquiet was an icon of the 1980s New York art scene, working with Andy Warhol, Keith Haring and Blondie. He scrawled and slashed colour across his canvases, which are full of passion and energy. Evolving from a teenage graffiti artist into an Expresionist painter of huge renown, he challenged perceptions of what art is. Basquiet died tragically young from a heroin overdose, aged 27. Always popular with disaffected youth, the fact that his "Untitled" became the most expensive painting ever by a US artist has raised his profile yet further.  Unmissable.
21 September 2017 – 28 January 2018
Booking essential.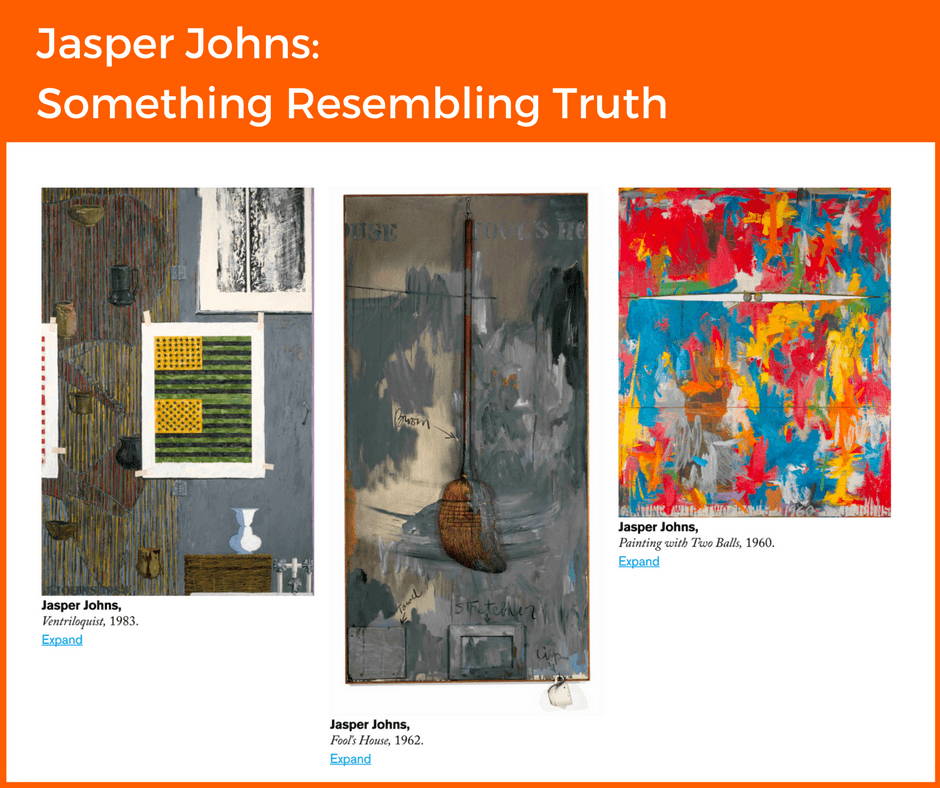 Jasper Johns invented Pop Art when he painted an American flag over collaged news stories in 1954. His influence has continued over the next six decades, from minimalism to body art. This exhibition of 150 works is the first retrospective in the UK for 40 years. Johns himself has been closely involved with the curation of this exhibition, which includes new works by the artist. Expect a real visual treat of iconic imagery, both powerful and poetic.
And if you want a bit more understanding before going to the exhibition, read this excellent Beginner's Guide to John's work.
21st September – 10th December
[advanced_iframe securitykey="b49a1293bb5dee77d74371a1fc4f23b4c570544e" use_shortcode_attributes_only="true" src="//players.brightcove.net/1854890877/4811b2e3-75b4-4489-b1a5-21a18a61075e_default/index.html?videoId=5567467595001′" width="100%" height="500″ id="advanced_iframe" onload_resize="true" store_height_in_cookie="true" onload_resize_width="true" enable_external_height_workaround="false" ]
One of my regrets is not seeing Rachel Whiteread's House in 1993, when she cast the complete interior of a condemned terraced house in the East End. Thankfully, this exhibition displays her work within the comfort of a gallery. Whiteread casts everyday objects in a range of materials – plaster, resin, concrete, rubber – and, in so doing, literally casts them in a new light. The process invariably captures a poignancy, making one stop and think. This will be an exhibition to linger in.
For good measure, "Chicken Shed", which is a new commission for this exhibition, will sit outside Tate Britain during the period – anything with that title has to be seen.
From Now until 21st January
Paul Cézanne's unique style evolved out of Impressionism in the 19th Century and went on to transform art in the 20th Century. His unique style of building form and colour opened the way for Cubism, Abstraction and beyond. This exhibition of 50 portraits considers how different sitters influenced his style evolution.
I took some time to fall in love with Cézanne's paintings, but the more I see now, the deeper in love I fall.  Expect to be enchanted by this master of paint.
26th October 2017 – 11th February 2018
The Victoria and Albert Museum has revolutionised how we experience exhibitions, since the blockbuster David Bowie exhibition nearly five years ago. This new exhibition, which is a journey through opera of the last 400 years, promises to be as immersive. From paintings by Manet to an original score by Mozart, this is an intriguing and exciting addition to the Autumn gallery scene.
30th September 2017 – 25th February 2018
---
What exhibitions are you most looking forward to? Any other exhibitions you'd recommend? Add a comment below, or get in touch direct.
---