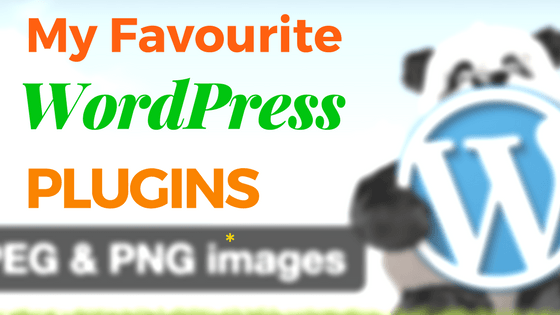 WordPress Plugins are the beating heart of a WordPress website. Thousands upon thousands of WordPress Plugins are out there, so it takes time to focus in on the ones that really help. Plugins can sometimes conflict with the core WordPress code or with each other, but most of the developers are very good at offering support. And, if a Plugin causes any problems, just Uninstall.
When you're choosing which WordPress Plugins to install, go through this checklist:
number of active installs – less than 1,000 is best avoided
how many stars from reviewers – self-evident
Last Updated: the more recently a Plugin is updated, the better
Compatible with your version of WordPress: look for the tick.
Here are my go-to WordPress Plugins for the websites I design that can be added to any WordPress website and don't relate to coding.

If you install one WordPress Plugin, make it this one. You know how annoying it is when you click on a link within a website you visit and you get "404"? Well, this brilliant Plugin stops this once and for all. Not only does it highlight broken links on the Dashboard of your website, you will also be emailed when a Broken Link is found.
Invaluable for making sure that your website is fully functioning.

It's critical that you are aware who visits your website and when. The best of the WordPress Plugins for this job is MonsterInsights for Google Analytics – check how many visitors you have, which pages are the most popular, the bounce-rate, and so on.  It's one of the mega plugins available, and for good reason – it's the best.
It takes a bit of time to set up fully, but it's really worth it – here's a great article explaining exactly how to set up Google Analytics for your website once the Plugin is installed.

All images on our website need to be compressed to make loading as fast as possible. This WordPress Plugin compresses images automatically as you add new ones to you website, whether JPEG, PNG, even animated PNG. It's free to compress 100 images a month – if you add more than this, it would be worth paying for the Pro version.

You website needs links to Social Media accounts. Trust me. And this WordPress Plugin is the simplest way of adding them. It's a Widget, so you add it into a Sidebar – depending on the design of your site will depend on how many Sidebars you have set up.
If you have some coding knowledge, it's relatively simple to add new Sidebars. If not, there's a Plugin (no surprise!) that allows you to add extra Sidebars – full details here. (I haven't included it in my recommendations as I haven't used it. And the great thing about Plugins is – if it doesn't work, just Uninstall.)

This is a relatively new discovery for me. A lovely little detail that suits any website where your visitors scroll down a page. An arrow is added at the bottom – when clicked, the visitor is taken back to the top of your website. Easy to customise with your brand colours.

So many visitors to go a website to find a location. If you have any outlet, make sure you add a map to your website. And this WordPress Plugin is my favourite. Easy to edit, and, if you pay for the Pro version, you can tailor even more features.
---
What WordPress Plugins do you like most? Add them to the Comments below – I'd love to know! And if you want help with your WordPress website, get in touch – I specialise in designing WordPress sites.
---