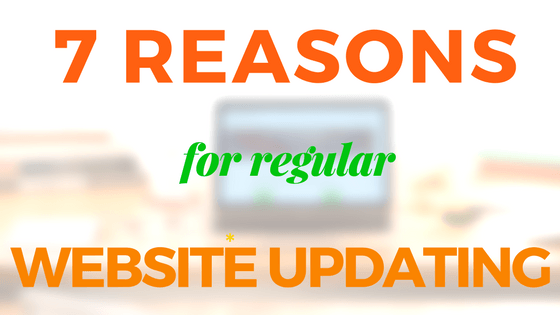 Launching a lovely sparkling new website is not the end of the journey – it's really just the beginning. Website updating is the ongoing journey.
I think of my website like a garden – it needs freshening up in the different seasons, weeds need to be pulled out, and sometimes it needs a heavy prune. Think of your website updating in the same way. Let's look at it in more detail:
1 Regular new content is valued by search engines
This is Springtime for your website!
Search engines have long valued content. There's a great reason for that – customers love fresh content too! Think how much more likely you are to engage with a website if you see something new has been added, and what a turn-off it is if it's the same old story you have seen on your last few visits. Always look at your website with a client's eye.
2 Evolving technology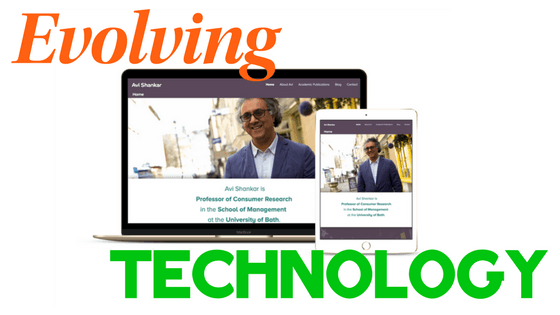 Ten years ago, when you could first start looking at the internet on your smartphone, most companies had separate mobile-friendly sites. Then Ethan Marcotte came up with this brilliant idea of Responsive Websites: instead of separate websites that work on two different size screens, one website could be coded to respond differently to different screen sizes. Brilliant stuff.  That was in 2010, and, since then, screen size and type have grown exponentially. Just within Apple alone, you now have iPhone 7, iPhone 7 plus, iPad mini, iPad, Macbook, iMac….And, within a week or so, the new iPhone X.
These devices not only have different screen sizes, but also resolutions. Retina screens, for example, have twice the number of pixels as a traditional screen. Both resolution and screen size affect layout. And, whilst it isn't possible to make your website look perfect on every device, it is really important to check it regularly for any major coding changes that you need to do.
3 Fresh design ideas
Fashions change – dahlias seem to be the must-have flower of 2017.
While minimalism will never go out of fashion, design ideas are always evolving. In 2017, colours became brighter again, and fonts became even larger.  2018 looks set to be the year of video, as well as even more fun ways of using parallax (scrolling images) paired with custom illustrations.
While there is no need to chase fashion, it's fun to incorporate new aspects of website design that suit your business and brand.
4 Remove out-of-date content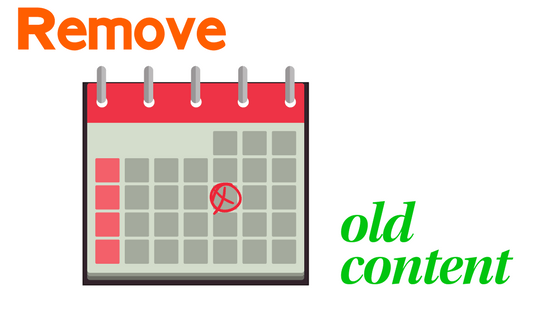 This is the Weeding and Pruning stage – some people's favourite part of gardening.
When your "Special Offer!!!" ends, remove it. Check every week that there are no past events, offers or promotions on your website. And check that everyone's contact details are accurate too.
5 Security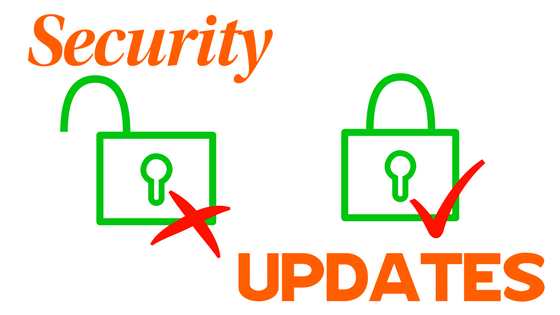 Bio-security – don't let those alien species invade your plot!
Some people out there don't seem to want us to have fun on the world wide web, and launch destructive viruses. Make sure that any security updates and patches are applied to your website. (We host WordPress websites, and make sure that all updates are done for our clients. In case you're interested.)
6 Refresh your SEO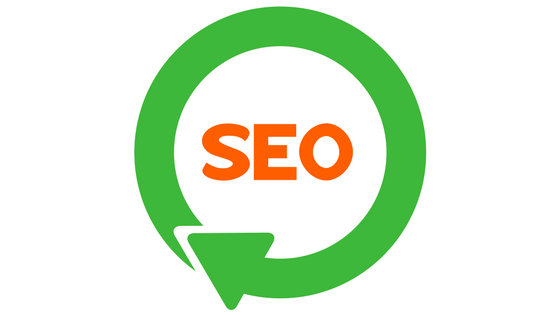 Well, stretching the gardening analogy here – maybe think of it as hoeing?
Search Engine Optimisation is a buzz phrase that needn't be as intimidating as it sounds. Most Content Management Systems for websites or blogs will include ways to edit your meta data for your pages and posts. Make sure that you use the keyword in the
For more information about these terms, read my blog on
7 Legal requirements
Since 2011, all EU websites that use cookies need to inform visitors. And, if you use Google Analytics or other visitor tracking software, you will be using cookies. If you are an eCommerce site, it's imperative that you keep up-to-date with legal requirements of selling online. With Brexit happening in the next 18 months, keep an eye out for any changes to UK law that will apply to websites in general and online selling in particular.
If you'd like help with your Website Updating, please get in touch – I'd love to help.
---