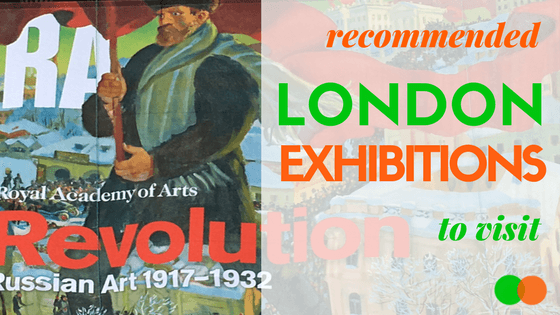 London is a world-class centre for art. Here is a selection of five of the best London exhibitions on at the moment, from blockbuster shows to a small-scale installation. All worth a visit!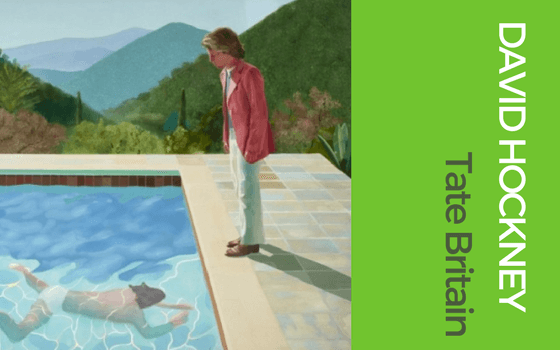 This major retrospective of one of Britain's most-loved painters throws up a few surprises, as well as his most famous pieces.
Hockney's early paintings are surprisingly abstract. The palettes at different stages of his life clearly reflect his environment – the hot sun of Los Angeles, compared to the wet greenery of Yorkshire. And his iPad drawings – fascinating to see the images emerge. Inspiring stuff.
On till 29th May.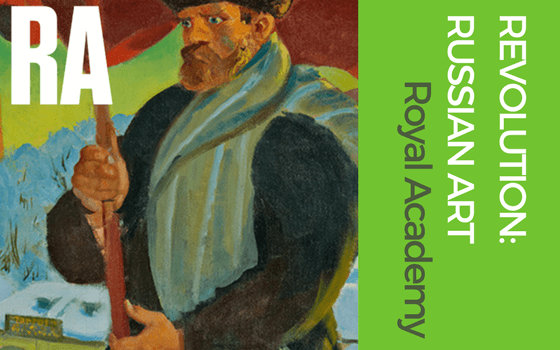 Starting with the Communist revolution and ending with Stalin's brutal repressions, this tumultuous period of Russian history is illuminated by its art: paintings, sculpture, posters, architecture.
From Malevich's iconic Black Square – one of the most radical and influential works of art in the twentieth century – through to Stalin's preferred Social Realism, this is as much a history lesson as an art show, and all the more fascinating for that.
On till 17th April.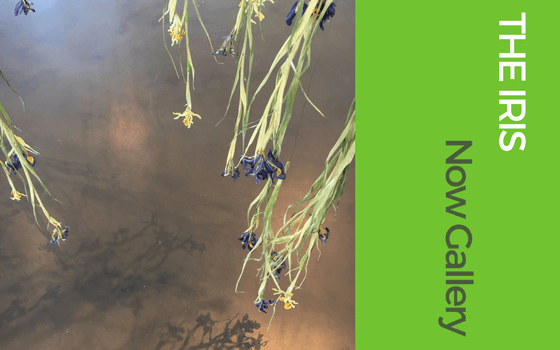 An installation by Rebecca Louise Law of irises, suspended by copper wire from the ceiling.
Native on this ground when it was once a swamp, the flowers will gradually dry and change character during the three-month exhibition. The delicate curtains produce poetic shadows on the floor, a magical contrast to the urban setting of the gallery.
On till 7th May.
Sussex was home to a remarkable range of artists in the early 20th Century, from Vanessa Bell and Duncan Grant of Bloomsbury fame, to Henry Moore and Eric Gill.
This exhibition includes some great paintings, but also illustrates the range of work produced: Modernist architecture (a rare thing in Britain at that time), sculpture, fabric, furniture (the iconic Mae West lips sofa by Salvador Dali). Women are, for once, well represented too, with photographs by Lee Miller and Edith Rimmington.
On till 23rd April.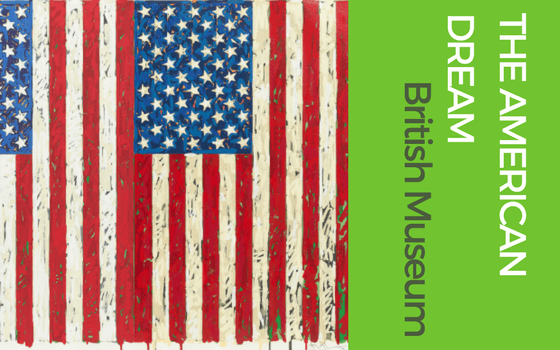 The British Museum – home to ancient monuments and marbles – might seem an odd home for an exhibition on 20th-century art, but the museum also has the national collection of prints.
This exhibition explores the myriad ways that American artists responded in print to the dream. Andy Warhol's works stand out, but also keep an eye out for Robert Rauschenburg, Roy Lichenstein and Jasper Johns. And how prescient this exhibition now feels.
Till 18th June.
---
What exhibitions in London – or beyond! – would you recommend? I'd love to know – please comment below.
---