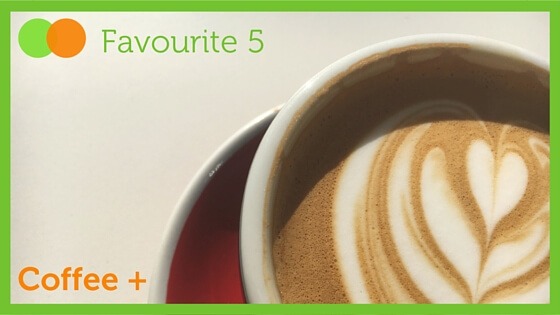 I love coffee.  I have one precious cup a day, so it has to be REALLY good.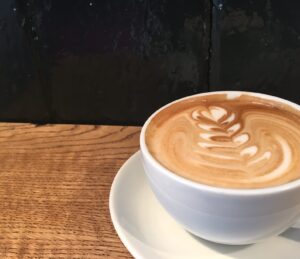 Luckily, we are spoilt for coffee choice in East London.  These are my favourite cafes, all of which serve excellent coffee, and all of which offer something a bit extra too.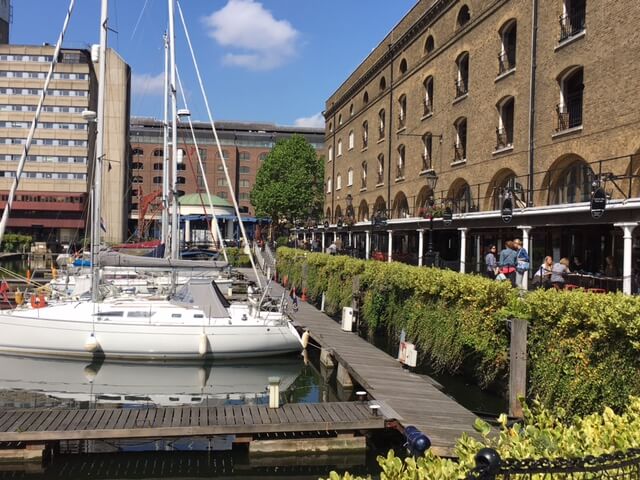 White Mulberries is easy to miss as it is tucked away beneath the colonnades alongside Ivory House, but keep your eyes out. See the people on stools on the right of the picture above?  This is a coffee gem. And the toasted banana bread – apparently a New Zealand staple – is SOOOO good.
St Katherine Docks feels more like being near the sea than the centre of  London, in many ways, so it's like being on holiday for an hour or so. These docks have taken a long time to get real atmosphere, but now it is a pleasure to sit outside and consider the yachts, barges and gin palaces, and if you're lucky, watch the lock gates open too. Also hosts a great Street Food Market on Friday lunchtimes.
Coffee by Allpress amongst others.
2 Yurt Cafe + mindfulness space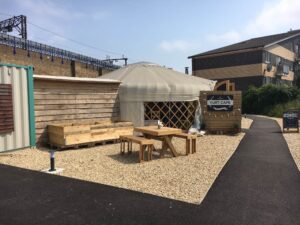 New kid on the block. Set in a car park next to Limehouse DLR station, it is a surprising place for a bit of peace. Particularly good for weekend brunch, with a woodburner for added cosiness.
And if it's a surprise to find one yurt in a car park, it's even more of a surprise to find a second yurt, connected to the cafe,  which is a dedicated Reflective Space. It is part of the St Katherine Precinct, which includes an art space and outdoor cinema. An amazing new facility for the area, with lots of activities too.
Coffee by Old Spike Roastery, Peckham.

Top quality food produced from the cafe.  Fun walking round the farm and allotments, with Crossrail machinery alongside, in case you think you have accidentally teleported to the countryside.
The cafe, which is within the farm, is open Wednesday to Sunday, but for me, Saturday is the day. A small but perfectly formed farmer's market runs from 10-2. Some of the farm's produce is available for sale too, including select-your-own eggs.
Coffee by Climpson and Sons.
4 Exmouth Coffee Company + Whitechapel Gallery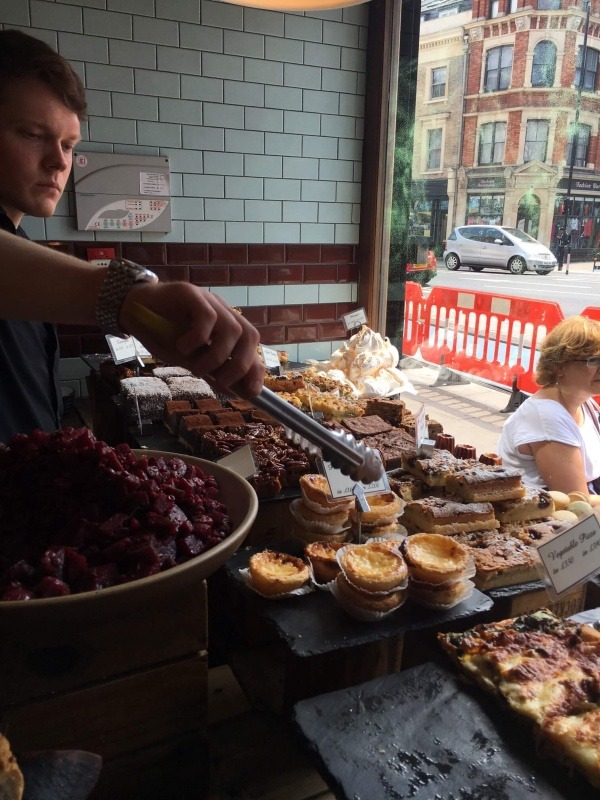 Another cafe that might be easy to walk past thanks to the subtle signage, but the eye-catching food display in the window is what persuaded me to pay my first visit. Large interior, with a big range of both cakes and more substantial lunch food. Many cakes tried and tested – all fab.
Next door is the Whitechapel Gallery – an East End Treasure, showcasing art for more than a century, with free entry (except for one exhibition a year).  Great little bookshop too.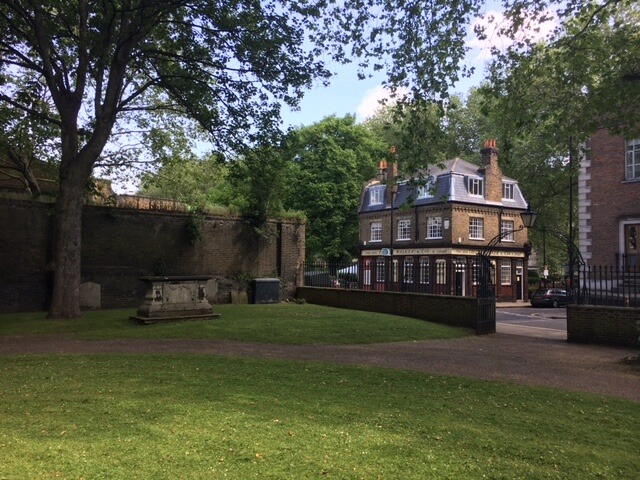 The Turks Head is owned by a charitable trust, and is a community landmark. Recently refurbished, the interior has lots of comfy chairs inside and out, and has the bonus of a big playground next door.
But my place of choice is the churchyard opposite – a place for reflection in the open air.
Coffee by Monmouth.
If you fancy a bit of culture with your coffee, read my blog on my favourite galleries in London.
What coffee can you recommend?
---