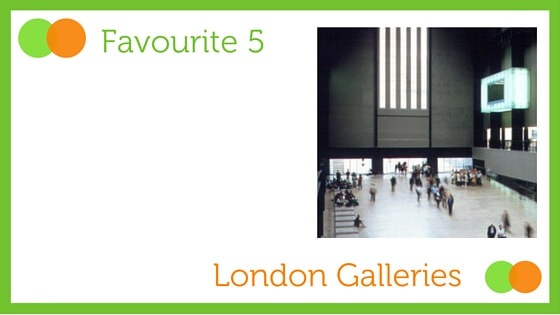 These are my favourite five buildings that are also galleries, in the loosest sense.
All the galleries work as beautiful spaces to visit in their own right, and include some exemplary design. All can be transformed as needs change either over time or for different exhibitions, showing that the best design functions well too.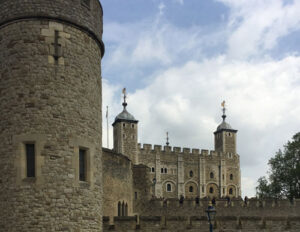 Few places have a fabric that speaks so powerfully of the history built within its walls.  This tardis-like space is best known for the Crown Jewels and White Tower, but it is so much more than that.  Look out for the range of buildings built within the walls – Georgian houses, Tudor gate house, barracks.  You have to pay to go inside the Tower, but it is free to wander round the exterior.
Not normally seen as a gallery, the moat at the Tower of London was transformed in 2014 by the Poppies – "Blood Swept Lands and Seas of Red" – beautiful, resonant with World War 1 imagery, and visited by hundreds of thousands of people.  Public art at it's best.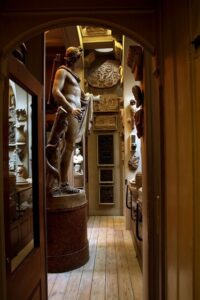 Sir John Soane's own house was designed, by him, to display both his collections – which are varied and fascinating – and his architectural skill.  The manipulation of light and space is remarkable – look out for the carefully placed mirrors and skylights at the rear of the building that bring shafts of light to the interior.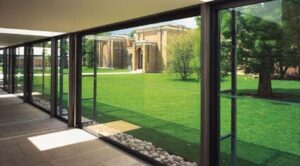 Designed by Sir John Soane, this was the first specially designed gallery in the world.  An elegant building in it's own right, the galleries are top-lit with roof-lanterns that bring natural daylight into all the rooms.  An extension by Rick Mather, completed in 2000, enhances the building and grounds. Also contains the mausoleum for the gallery's founders – incidentally, the inspiration behind Sir Gilbert Scott's telephone box, an example of which can be found in the grounds. Worth a day out. Free entry to gallery and permanent collection (excluding exhibitions). Read the excellent illustrated timeline on the Gallery website for more background.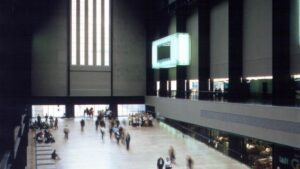 Herzog and de Meuron's inspirational design transformed a power station that had reached the end of its functioning life into a world-class art gallery.  The Turbine Hall is one of the great spaces in London. Anyone lucky enough to visit Olafur Eliasson's Weather Project enjoyed a magical experience, lying on the floor bathed in golden light. Their new extension, due to open in June, adds visual complexity to the exterior. Can't wait to see the interior.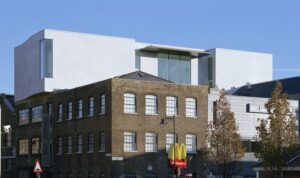 This is a private commercial gallery, but you can visit exhibitions of their artists for free.  The building is a beautiful example of a converted warehouse, with a stunning new floor housing a 6m-high gallery space showcasing the artwork.  Floor-to-ceiling windows give panoramic views over east London and beyond. The staircase is worth a visit in itself. Read more about the building's design in the Architects Journal.
What are your favourite galleries?
---