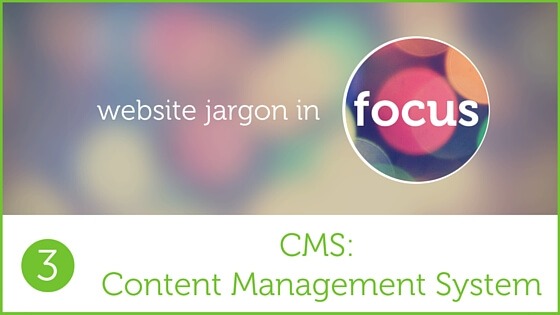 A Content Management System, often referred to as CMS for short, is a system for managing the content on a website.  Usually set up when a website is designed, the website owner can then edit existing content or add new content to a live site.
Without a CMS, you are dependent on your website designer to add content on your behalf. This is not necessarily a bad thing – some people choose to get their website updated by a third-party – but the CMS enables you to manage content yourself without knowing a single line of code.
Let's look at three key elements that a CMS lets you do. All our websites use WordPress because of it's excellent CMS, so this will be the example I use here.
1 Add new content
Say you want to write a new blog – good for you! Blogs fall into the category of Posts in WordPress.  You click on "Posts" in the sidebar, then click on "Add New".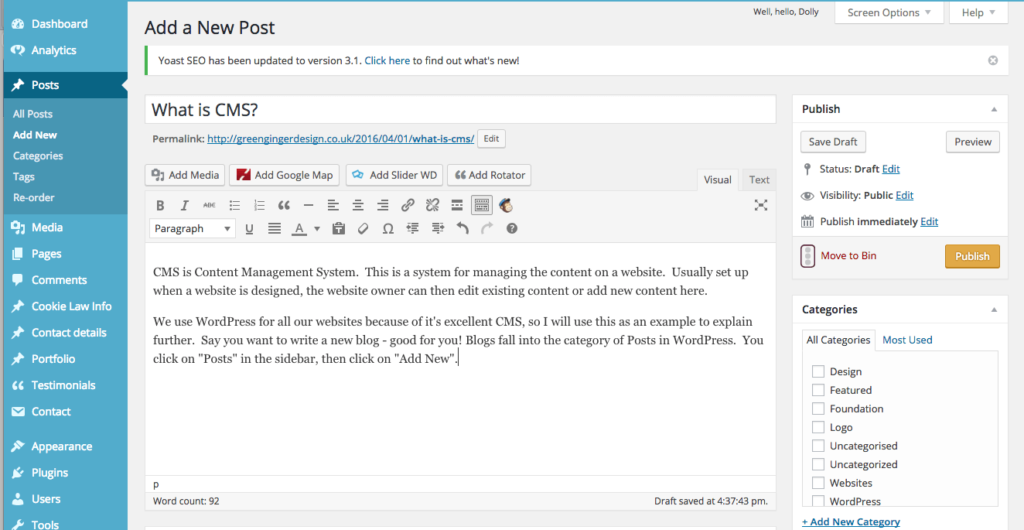 Images can easily be added into the post by clicking on "Add Media". In this section, you can either add an image that is already in your library, or upload a new image.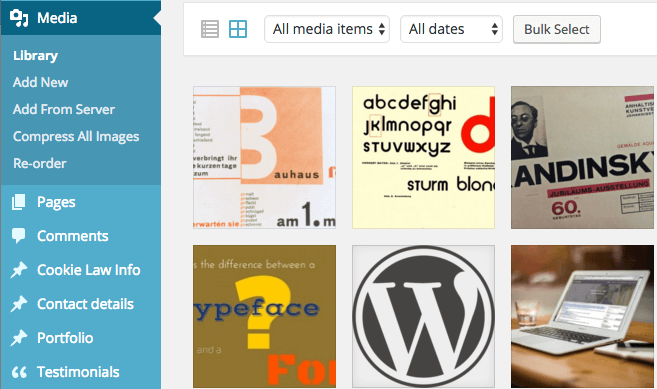 When you add an image, it is essential that you also add the Alt attribute – this is used by screen readers, and makes your website more accessible.
2 Edit existing content
Content Management Systems also let you edit lots of the existing content on a website.  It is really important to keep website information up-to-date – not only contact details, but also any events happening or special offers you might have.  We all know what a turn-off it is when we see an event advertised on a website which happened months ago.
3 Keep your meta information up-to-date
Meta information is the detail that appears on a search results page. The screenshot below shows the meta descriptions for three pages from my Green Ginger Design website. While no longer used by search engine algorithms to rate a website, these descriptions are extremely important to get someone to click on your link.
I use the Yoast SEO plug-in with WordPress.  It's really easy to edit your SEO Title and Meta Description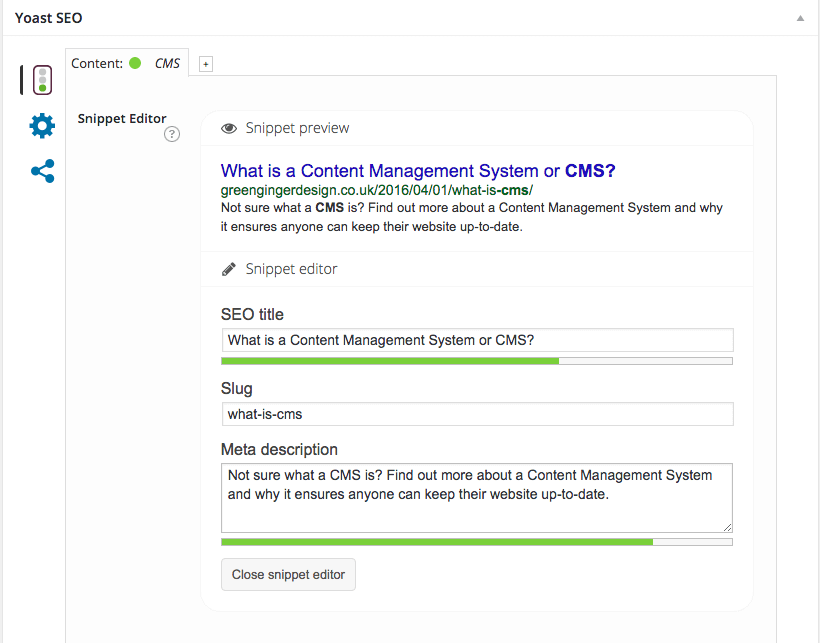 It's a great way of adding a little bit of extra information into the SEO title, beyond the page name itself, because you have up to 165 characters.  It also alerts you to the number of characters you are using in the Meta Description. Between 150 and 160 characters is ideal – make the most of promoting your goods or services, without having unfinished sentences.  And remember to keep this information fresh by updating regularly. If you don't add this information, the search engine will take the page title and the first section of text from the page, which won't always read well as a snippet.
CMS ensures that, even with no knowledge of website design or coding, anyone can keep their website up-to-date – no excuses anymore!
Confused by other Jargon?  See our posts on Responsive Websites and Mobile First.  And let us know if there is other jargon you would like explained.
---