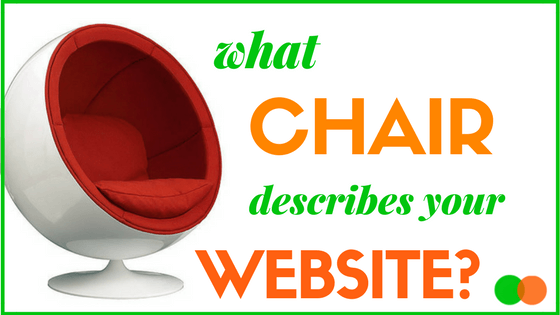 Strange question? Maybe. And maybe it's just because I love chairs. But it is really helpful to have a few words to describe the feel of your website. Sometimes it's hard to think of these. Some people use characters – typical customers, or famous people they would like their brand to be like.
My version: chairs. Practical and visual, just like websites.
Here are ten to get you thinking. All of the chair examples I have chosen are twentieth century, pretty much all design icons. These are my references. These are the chairs I love. Some of these I own. Some of these I would like to own.
1 Moulded Dining Chair by Charles and Ray Eames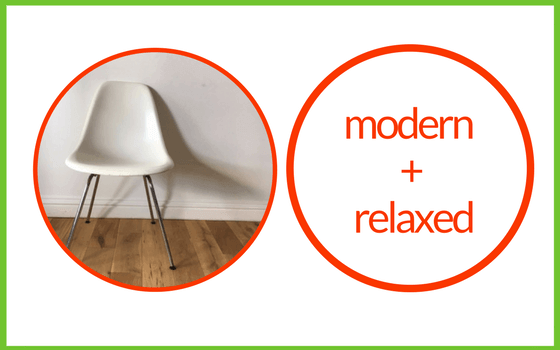 This chair is functional and stylish. Probably why you see it more and more in restaurants. Comfortable. You can cross your legs and sit back.  Sometimes with wooden legs for a more organic feel. No unnecessary extras, just the essentials, done stylishly.
2 Leather Lounge Chair by Charles and Ray Eames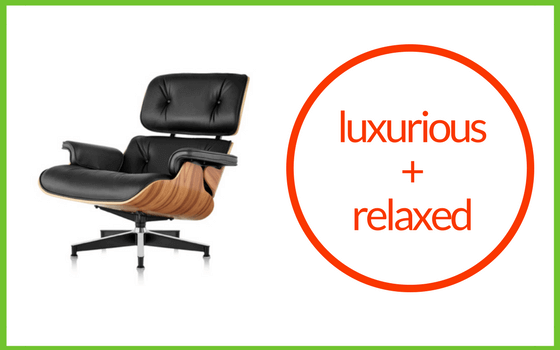 This chair, often with a matching foot stool, shouts opulent style. Think Mad Men. Think luxury office. It is top-end stuff.
3 Plastic Chair by Vernon Panton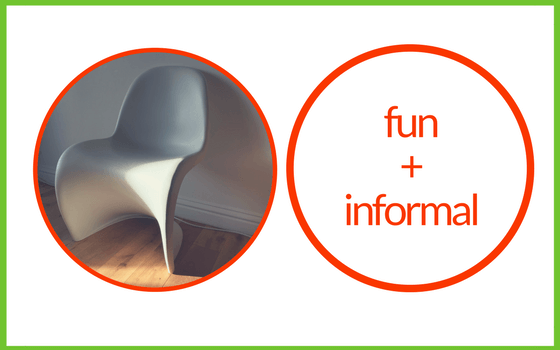 Here in white, but available in almost every colour under the sun. Fun. Informal. Comfortable. Laid back. Happy.
4 Chaise Longue by Le Cobusier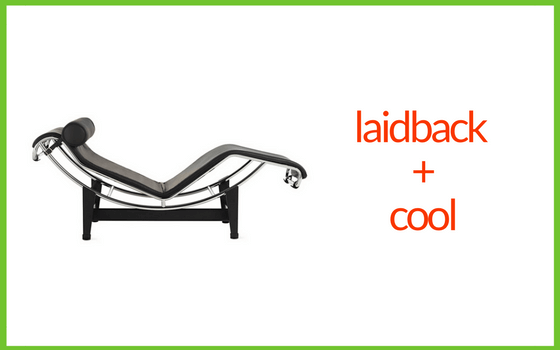 The ultimate in laid back cool. So effortless.  So modern (yet nearly 100 years old…!). And so so comfortable. And beautiful. And timeless. (And, yes, my favourite.)
5 Victoria and Albert Sofa by Ron Arad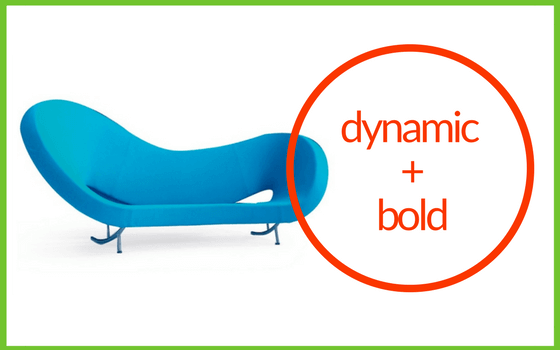 Curvy and sensual.  A bit out of the ordinary. It makes a statement. And it makes you want to curl up in one corner –  engage – chat.
6 Tubular Steel Chair by Le Corbusier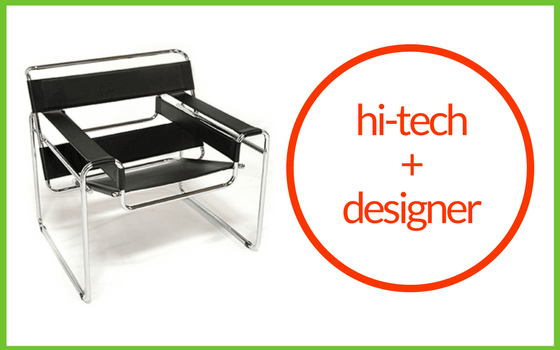 To the point. Tech-y. High-tech-y. Hard and sharp. No messing around.
7 Bentwood Chair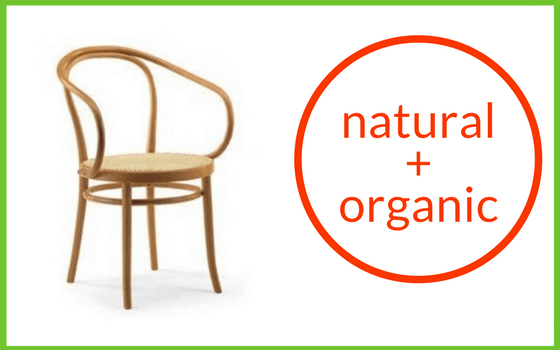 Bentwood furniture is simple, functional, organic, natural. Speaks of good solid values. Nothing surplus. Homely.
8 Rococo Plastic Chair by Philip Stark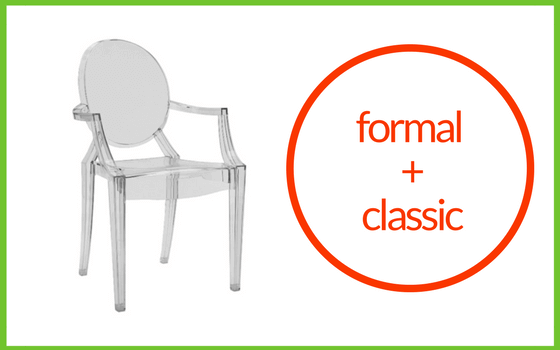 Traditional but modern all in one.  Formal.  Makes you sit up.  But with a knowing twist.
9 Leather armchair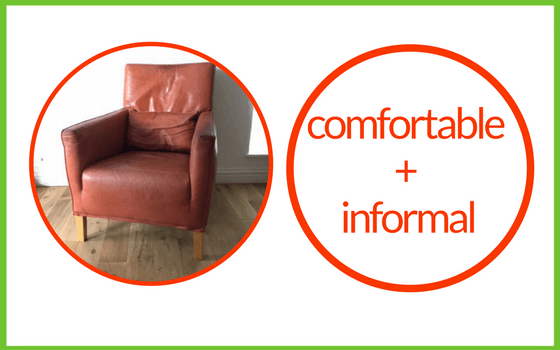 You know this will be comfortable, just from looking at it.  No designer name, just pure squish.
10 Ball Chair by Eero Aarnio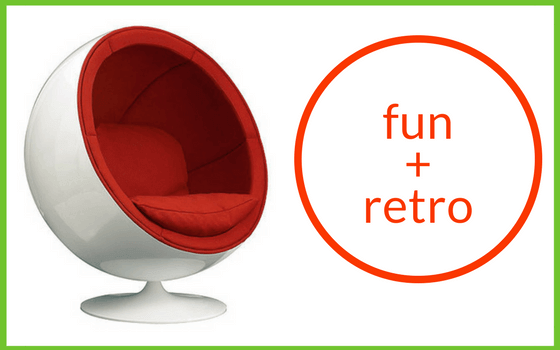 Retro. Psychedelia. Immediately makes you want to jump in and spin round. Laugh out loud fun.
What are your favourite chairs to describe your website? Tell us below!
---